Sheila Snider oversaw dozens of architectural projects on the IUPUI campus in the 1980s and 1990s.
Over the course of her architectural career spanning more than 40 years, Sheila Snider has helped shape downtown Indianapolis and other parts of the state.
In addition to helping create White River State Park, she helped drive dozens of projects with IUPUI and state government. She served nine years as Director of Public Works for the Indiana Department of Administration, responsible for the design and construction of over $600 million in public facilities. She spent 4 years as a city planner in Bloomington and 16 years as an Associate College Architect on the IUPUI campus, overseeing the design and construction of campus facilities.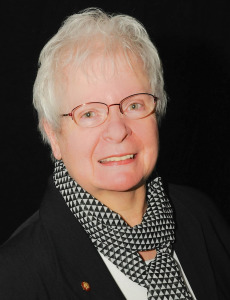 After graduating from Martinsville High School in 1966, Snyder was unable to pursue architecture in Indiana. This was because the University of Notre Dame, the only school of architecture in the state at the time, excluded women. There, she studied interior design at the Parsons School of Design in New York, engineering at Purdue University, and then attended the College of Architecture and Planning at Ball State University, founded in 1969. Degree from Ball State.
Earlier this year, the state's licensing agency for architecture recognized Snyder's contributions to the field with its highest honor. IBJ spoke with Snyder about the award and also about its connections with various local projects.
How did you become interested in architecture as a profession?
Well, my dad was in the construction industry and my mom was a graphic artist, so as I grew up, I had some ideas about what I wanted to do.But in general, people said to me, "Oh, girls don't do that." [architectural] Was doing the drafting and was told the girls wouldn't do it either. Of course, I wanted to be an architect. It took a few years, but I was determined.
During your time in the industry, you have been involved in many projects, including various projects with IUPUI and roles in state administration offices. Looking back, which project left the biggest impression on you?
One of my favorites is the renovation and conversion of Madison State Hospital during my tenure. I'm sure it's been put to another use since I left, but the renovation at the State Hospital and the preservation of some of the historic buildings on campus made me proud of it.
Another of your projects, and arguably the most influential, was the creation of White River State Park on the western edge of downtown in 2000. I know you were integral to the project. How do you remember the project and what led to its completion?
This was a very unique project, considering that such a large amount of space could be developed in the city center. I don't think many cities could have developed it. It was also a long-term project in partnership with the Indiana State Museum, the NCAA, and Eiteljoog. It was very important to the City and the State because there were so many unique opportunities within the overall vision of that site. It also gave me the opportunity to fine-tune it. It was truly memorable.
Are you still active in your local building community?
Yes, I am not involved in the project, albeit to a very limited extent. I mentor several architects who are preparing to apply for fellowships, and sometimes I get pulled over by juries and committees.
What other career accomplishments have you fondly remembered?
We are talking about a very long career here. But I was lucky enough to work with a Romanian architect, [mentor] they. It was a very interesting and impactful experience.just a few months after the collapse [Romanian leader] I met Nicolae Ceausescu in 1989 and I was one of about ten people who went to Romania to give workshops for architects, contractors and engineers. It was really nice to be involved.
In October, the American Institute of Indiana Architects awarded you the Gold Medal Award, the highest honor given to architects who have made significant contributions to the field. What does receiving that award or recognition mean to you?
Well, I was surprised because I didn't know I was targeted. Of course, it's a very good evaluation, so I'm honored to have that title too. I also know there were people who were far more qualified than I was. But I'm grateful for the recognition, especially since I've been retired for years. Someone still remembered that I had a role to play in doing something good.